Respectful and inclusive language is essential to the movement for the dignity and humanity of people with intellectual disabilities. However, much of society does not recognize the hurtful, dehumanizing and exclusive effects of the word "retard(ed)." In our ongoing effort to create communities of respect where all people are valued, it is important to change the language of our laws at the state and Federal levels.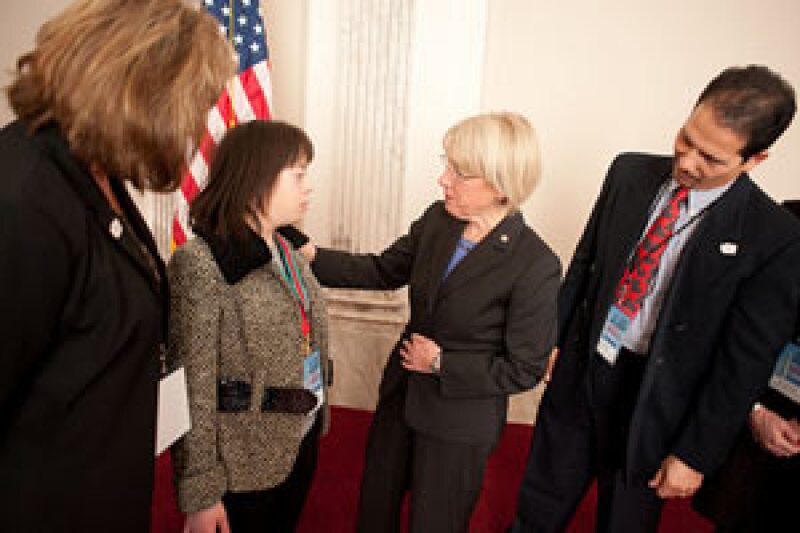 On October 5, 2010, U.S. President Barack Obama officially signed bill S. 2781 into federal law. Rosa's Law removes the terms "mental retardation" and "mentally retarded" from federal health, education and labor policy and replaces them with people first language "individual with an intellectual disability" and "intellectual disability."
In addition to passing legislation that promotes inclusive language; many states have offered an annual proclamation around our annual day of awareness to help bring attention to our mission. As of March 2012, the following states have issued proclamations during the Spread the Word to End the Word campaign history: California, Connecticut, Idaho, Illinois, Iowa, Massachusetts, Nebraska, North Carolina, Ohio, Oklahoma, Pennsylvania, Rhode Island, South Dakota, Utah and Vermont.
While we've made great strides in changing language on the national level, we still need help encouraging local and state governments to make similar changes.