Countdown to Spread the Word Day
HOW WE ARE SPREADING INCLUSION
Live Pledge Count
824,724
Want to be part of it? Pledge and be heard
05.05.20
I pledge to spread inclusion by celebrating people's differences and realizing that no one is the same. I will not single out those who look different, sound different, or act different than I do. I will try my hardest to include everyone and treat them the same.
Ashley Nelson
|
South Jordan, Utah
50
05.04.20
I pledge to spread inclusion by making sure that students who receive special education services are heard and represented throughout our school. I hope to teach others how to be inclusive and open with students with special education services, and to focus on making sure everyone feels safe, welcome and heard.
Jillian Keegan
|
Folsom, California
49
06.24.20
I pledge to spread inclusion by treating everyone as a human being, as an important member or society, as an equal. Despite any differences, whether it be physical, cognitive, religious, financial, or race, each person deserves the same amount of dignity and respect.
Anya Ibasco
|
Placentia, California
41
05.13.20
I pledge to spread inclusion by doing everything and anything I can. This involves inviting someone to sit by you at lunch. Or maybe it could be to smile at someone. Smiling is an amazing way to help Inclusion. Just make a goal to smile at 3 people. You and every person around you will feel better. Happier. I will do whatever I can to make a difference for Inclusion. I pledge to overcome any differences in any people no matter how different we all are from each other.
Savannah Gonzales
|
Fairbury, Illinois
32
05.19.20
I pledge to spread inclusion by "Prometo difundir la inclusión a través de mi participación en actividades de Deporte Unificado, reconociendo las capacidades de todas y todos, aportando así la actividad física y emocional de nuestros atletas, acompañandolos, aprendiendo junto a ellos y divirtiéndonos como compañeros de deporte y amigos para la vida."
María Bárbara Ledezma
|
Tucumán , Argentina
23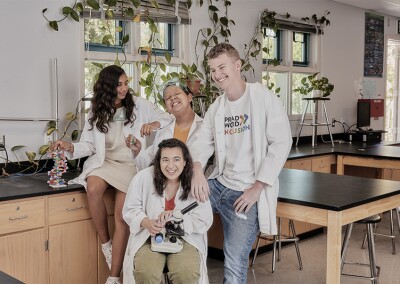 Spreading the Word Around the World
Spread the word for inclusion in your community, school, or workplace all year round. All the resources you need are here - start planning your event today!