Countdown to Spread the Word Day
HOW WE ARE SPREADING INCLUSION
Live Pledge Count
839,861
Want to be part of it? Pledge and be heard
03.03.21
I pledge to spread inclusion by creating a safe space for connection and celebrating individuality! We all have a voice worth hearing and presence to be seen.
Nicolette Cuttell
|
Chicago, Illinois
31
03.03.21
Today and every day, I pledge to INCLUDE. My past and current involvement with Best Buddies and Special Olympics have brought me connections that have become some of my closest friends!

Today, as part of the Spread the Word's global day of activation, I pledge to encourage inclusion in all ways and in all spaces—for people with and without disabilities, for every racially and ethnically diverse group, for folx in the LGBTQ+ community... and beyond.
Rebecca VanVliet
|
Indianapolis, Indiana
26
03.03.21
I pledge to spread inclusion by accepting and respecting others, and thanking all those who accept me as I am. I will do the same.
Alonso Sánchez Tolteca
|
Tlaxcala, Mexico
23
03.03.21
I pledge to spread inclusion by helping others understand the impact of their words and actions and to choose words and actions that promote a positive impact on others rather than a negative one. Recognize others, value others, celebrate others and include and treat others in a way that you would want to be treated. I pledge this in honor and memory of my brother, Freddy who fought for inclusion his whole life.
Joy Schumacher
|
Malmö, Sweden
20
03.03.21
I pledge to spread inclusion by advocating for equitable policy, funding, and programming for individuals with special needs.
Kaitlin Simpson
|
Edinburgh, United Kingdom
18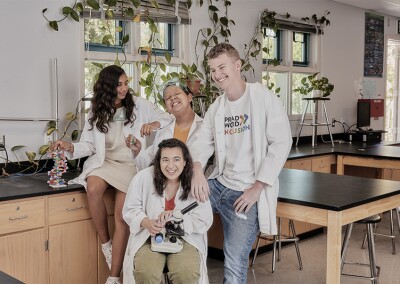 Spreading the Word Around the World
Spread the word for inclusion in your community, school, or workplace all year round. All the resources you need are here - start planning your event today!